FRANCHISE OPPORTUNITIES WITH CANADA'S LEADING COMMERCIAL CLEANING COMPANY
ServiceMaster Clean is the leading professional commercial cleaning and disinfecting services franchise opportunity in the industry. Established in 1929, ServiceMaster has a worldwide network of over 2,000 locations and has earned an unparalleled reputation for service, quality, professionalism, and customer satisfaction.
ServiceMaster Clean now operates in many countries around the globe and serves over 10.5 million customers through its broad network of quality commercial cleaning, disinfection and janitorial services.
We are seeking professionals who share our passion for excellence to join us. Do you have:
An entrepreneurial spirit and the ambition to build a successful business
The attention to detail to run a service-based commercial cleaning, disinfection and janitorial services business
The desire to partner with a leader in the industry
Contact us today to enquire about joining the ServiceMaster family!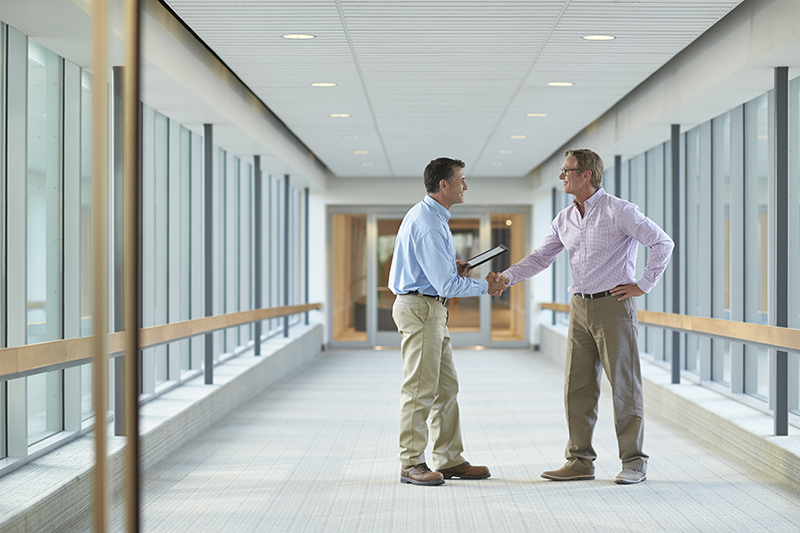 When you become a part of the ServiceMaster Clean family, you will receive our commitment to help you foster and grow your franchise to a successful business. ServiceMaster Clean strives to offer the same level of service across all our franchise outlets. Consistent quality of service builds confidence in the customer, which ultimately drives them to choose our brand – a benefit to all our franchisees. ServiceMaster Clean also believes in providing support and opportunities for continuing education and upgrading of skills and knowledge of the industry. Because when you're at your best, it means we are too!
OWN A BUSINESS THAT IS ALWAYS IN DEMAND
The ServiceMaster Clean name represents a company with over 70 years of experience, ingenuity, growth and success in the commercial cleaning services industry. Backed by the reputation and expertise of this award-winning brand, you'll have resources to help you achieve your goals.
COMMERCIAL CLEANING FRANCHISE OPPORTUNITIES
ServiceMaster Clean capitalizes on the importance of a good corporate image. More than 100,000 businesses and organizations depend on us to provide professional janitorial services and look after their premises every day and we clean over 250 million square feet of carpet each month, with over 5,000 customers that rely on them each year.
Whether it is regular commercial cleaning services or specialty cleaning such as carpet, floor or upholstery, ServiceMaster Clean provides a business opportunity that is in demand. Our franchises represent a remarkable opportunity for the person wanting their own business for a very reasonable investment.
Part of a growing $3.8 billion industry in Canada, ServiceMaster Clean commercial cleaning has developed innovative, state-of-the-art sales and marketing programs to help our franchisees grow their business and keep competitive.
Contact us today. Email us at: franchiseopportunities@servicemaster.ca
WHAT YOU GET FOR YOUR FRANCHISE INVESTMENT
ServiceMaster Clean's 70 years of success and stability—a proven track record of providing trustworthy, reliable and exceptional service to our customers
Excellent potential for growth and profitability for your franchise
Established market identity and trusted, reliable relationships
Easy to follow, comprehensive start up program
Two-week Training Program with ServiceMaster Clean's Academy of Service
Extensive marketing programs and materials to help you grow your business
On-going, reliable support from the ServiceMaster Franchise Support Centre
ServiceMaster franchisee peer support
On-line resource center and training
Regional workshops and company conventions
ServiceMaster Clean's 70 years of success and stability—a proven track record of providing trustworthy, reliable and exceptional service to our customers
Excellent potential for growth and profitability for your franchise
Established market identity and trusted, reliable relationships
Easy to follow, comprehensive start up program
Two-week Training Program with ServiceMaster Clean's Academy of Service
Extensive marketing programs and materials to help you grow your business
On-going, reliable support from the ServiceMaster Franchise Support Centre
ServiceMaster franchisee peer support
On-line resource center and training
Regional workshops and company conventions