TRUSTED. RELIABLE. OUTSTANDING SERVICE.
ServiceMaster Clean is a leader in professional janitorial services and specialty commercial cleaning and disinfection services industry. We have been earning customer satisfaction and providing value-added service for 70+ years.
ServiceMaster Clean is recognized for its outstanding and inventive approach in commercial cleaning, demonstrating remarkable service and attentively addressing customer needs.
ServiceMaster Clean is a trusted company by over 100,000 businesses in Canada and around the world. They provide services such as office cleaning, janitorial services, commercial carpet cleaning, and floor cleaning. These services help businesses maintain a clean and presentable workplace.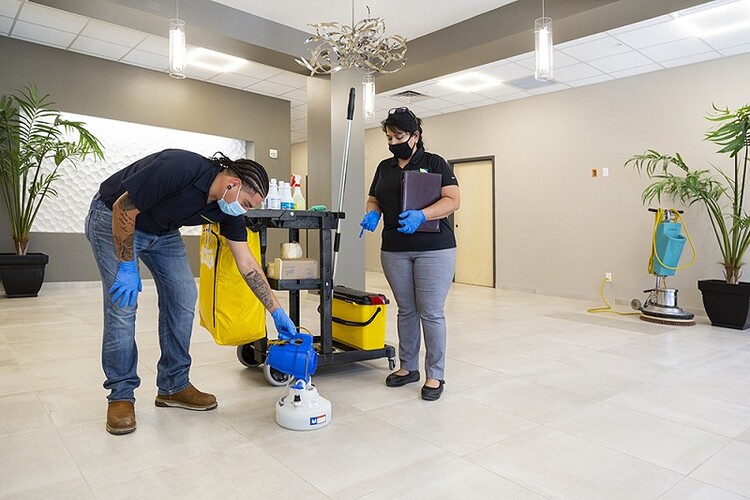 YOUR COMMERCIAL CLEANING & DISINFECTION EXPERTS
We have the resources, expertise, and trained staff to provide professional cleaning and sanitization services for various industries and establishments. We cater to a wide range of properties. For instance, commercial offices, company headquarters, medical facilities, educational campuses, manufacturing sites, retail stores, and distribution hubs. We also service entertainment venues including sports arenas and gambling establishments, the aviation industry, and more.
We are not just another janitorial company. We are a local cleaning team with global resources, offering our customers the best of both worlds.
ServiceMaster Clean offers a comprehensive range of commercial cleaning services. We offer various commercial cleaning services for offices, such as carpet cleaning, office furniture cleaning, post construction cleaning and other specialized services. We use the most advanced products, methods and up-to-date equipment, and our staff is highly trained and courteous.
For all your cleaning and disinfection requirements, contact ServiceMaster Clean, your commercial cleaning experts.
OUR LEGACY OF PURSUING THE HIGHEST STANDARDS OF CLEAN
In 1929, Marion E. Wade, a former minor league baseball player, founded ServiceMaster as a mothproofing company based out of Chicago, Illinois. Within 23 years, it expanded to include franchised residential and commercial carpet cleaning services.
Over time, ServiceMaster Clean has evolved to be able to provide a wide range of exceptional cleaning, sanitizing and disinfection services. We now conduct these services for all types and sizes of commercial properties, businesses and organizations around the globe.
CUSTOM COMMERCIAL CLEANING PLANS FOR A CLEAN, SAFE & HEALTHY ENVIRONMENT
OUR SERVICES, YOUR SCHEDULE
We learn about your facility and create a customized cleaning plan that fits your needs and budget. We provide personalized cleaning and disinfection plans to protect against disease transmission in the workplace. We schedule our services at a time and frequency that works best for you and your facility.
SAVE TIME & MONEY
Utilizing a reputable and reliable commercial cleaning company can assist in reducing cleaning and maintenance costs. Our cleaning experts are efficient and can reduce cleaning time by about 25%. They will maintain your establishment's cleanliness, security, and healthiness.
PROFESSIONAL EXPERTS, ADVANCED TECHNOLOGY
Our professional commercial cleaning staff undergo comprehensive training and employ proprietary cleaning methods like Protect-3 AdvanceTM. This formula dramatically decreases dust, bacteria and other microbes, for long-term hygienic protection. Our highly trained cleaning and disinfection professionals commit to delivering the highest standard of service. We strictly adhere to best practices, requirements and recommendations set forth by Health Canada.
HEALTHY, WORRY-FREE ENVIRONMENTS
A clean, healthy and safe business environment provides peace of mind to facility managers, staff and customers alike. It also decreases employee sick days and helps reduce the risk of infectious disease transmission.
WE SERVE. WE CARE. WE DELIVER.
For 70 years, ServiceMaster Clean has helped businesses and facility owners with their commercial cleaning and disinfection needs. This experience has allowed us to understand the unique needs of each of our customers. And enabled us to create customized commercial cleaning and disinfection plans that perfectly accommodate their facility.
CANADIAN CONTRIBUTION
Over the years, our Canadian partners have made several contributions to the international ServiceMaster Clean operations. The Spotlight program launched in 1973 was the innovator of modern carpet care maintenance methods. Canada also pioneered the concept of sale of separate janitorial and specialty commercial cleaning franchises. This resulted in promoting greater expertise and knowledge within each service type.
With 70+ years of experience in the commercial cleaning industry, ServiceMaster Clean Canada has a proud history of innovation and growth. All achieved through a family of entrepreneurial business franchises stretching from coast to coast.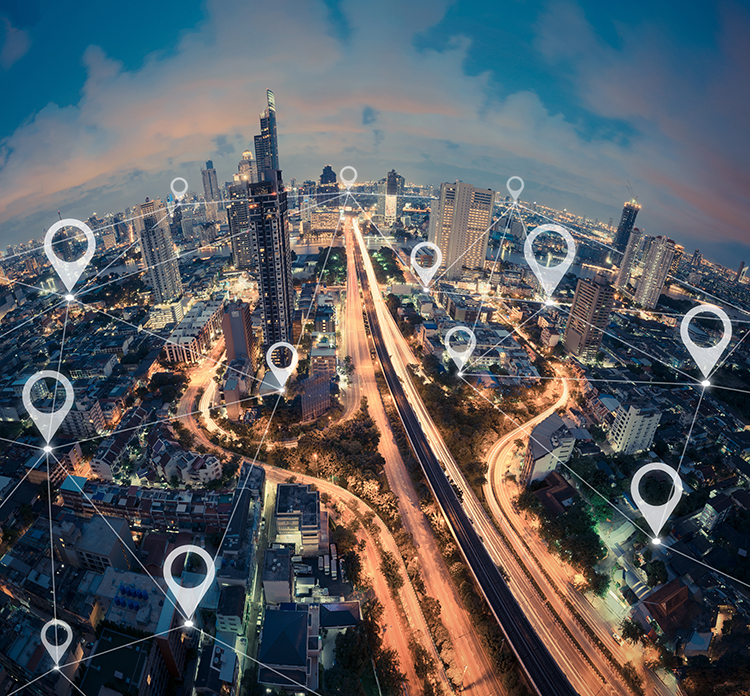 LOCAL SERVICE BACKED BY A NATIONAL NETWORK OF CLEANING
Choose ServiceMaster Clean for the benefits of a local franchise supported by a national network. Our expertly trained, fully dedicated commercial cleaning professionals take pride in delivering the highest standards of clean. They handle your office or business establishment as if it were their own.
ABOUT SERVICEMASTER BRANDS
ServiceMaster is a premier provider of restoration and cleaning services in both commercial and residential sectors. We achieve this by functioning through a widespread network of franchisees.
Our well-recognized brands include: